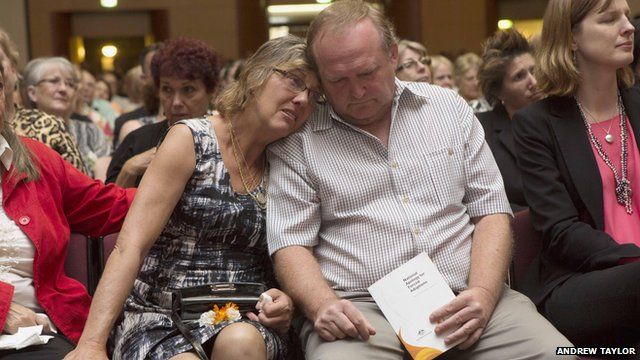 Video
Australia adoption: 'She was being told by these nuns that she had to renounce the sins inside her'
As BBC World Have Your Say discussed the apology to Australians who were forcibly adopted, we heard a conversation between Annie Paddalardo - who was one of those babies - and Phil Frampton, who had a similar experience in the UK.
We also heard Trisha Seymore's story: she was sent to an Australian convent when she fell pregnant at 17.
She also described the severe treatment by nuns of a 14 year old rape victim.
World Have Your Say is the BBC's global discussion show. The programme is on BBC World Service radio at 1100GMT & 1800GMT on weekdays and on BBC World News television at 1500GMT on Fridays.