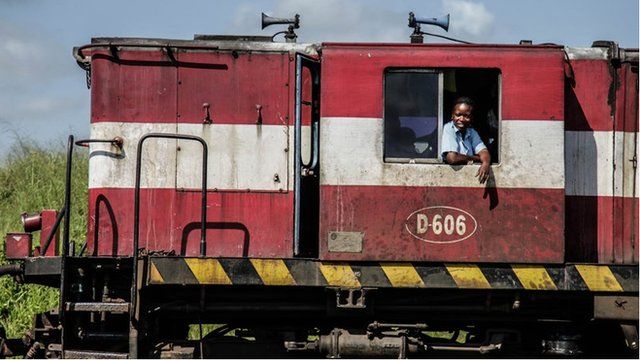 Video
Working Lives Maputo: Clotilde Matia
As Mozambique's economy grows, the railway system, dating from the early 19th Century, is key to the country's success.
The government has invested heavily in improving and expanding the rail network.
This of course, means that more train drivers are needed. When Clotilde Matia told her brother she wanted to become a train driver, he was sceptical.
"He said that the only reason he was helping me to apply was to prove that women could not get a job like this," she recalls.
She proved her brother wrong and is now one of only three female train drivers in Mozambique. When she graduated at the top of her class, he proudly helped her celebrate.