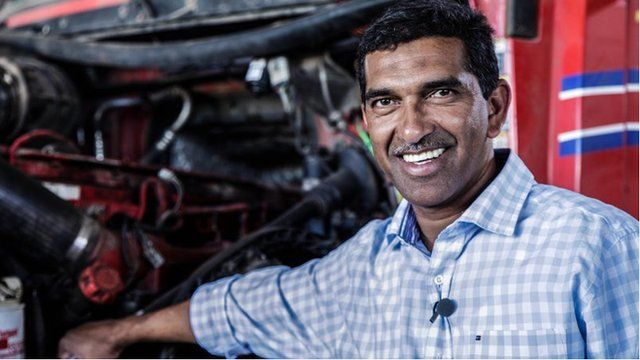 Video
Working Lives Maputo: Juneida Lalgy
Juneida Lalgy has always had a passion for lorries and as a young man he persuaded his father to finance two vehicles in 1991.
What started as a vegetable delivery business grew into a company delivering food aid to a population starving after the Mozambique civil war which ended in the early 1990s.
Lalgy Transport now has 700 lorries and contracts to transport coal from the vast newly-developed coal fields in central Mozambique to port.