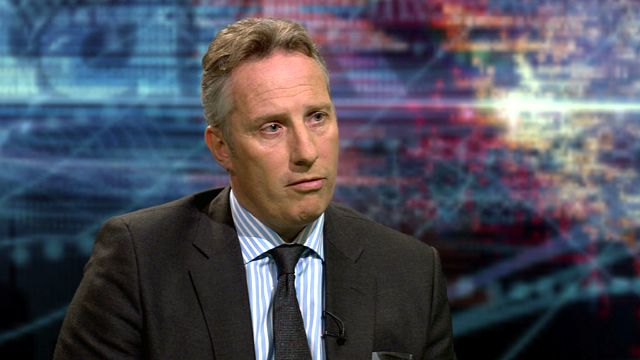 Video
Flag removal 'attack on identity' - Ian Paisley Jr
A decision to fly the union flag at Belfast City Hall only on designated days has resulted in violent protests over the last five months with 150 police officers injured.
Nationalists at Belfast City Council had wanted the union flag taken down altogether, but in the end voted on a compromise from the Alliance Party that it would fly only on designated days.
Unionists said they consider the changes to be an attack on their cultural identity.
Democratic Unionist MP, Ian Paisley Jr, told HARDtalk's Stephen Sackur about his reaction to the violence.
You can watch the full interview on BBC World News on Wednesday 10 April at 14:30 and 22:30 GMT and on the BBC News Channel on Thursday 11 April at 00:30 BST.