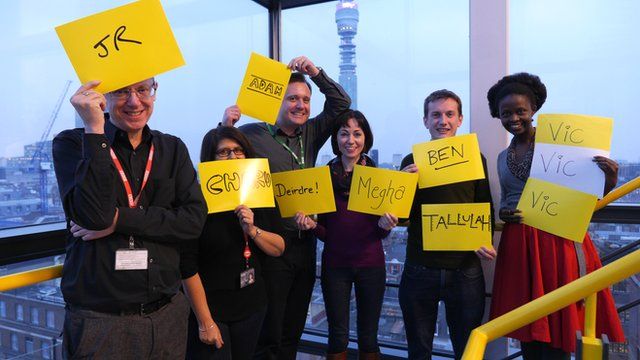 Video
BBC Minute: Meet the team
Sixty seconds of the world's most shareable news - updated every half an hour, 24/7.
Drop into the conversation of the BBC Minute team for an immediate sense of the big stories and talking points.
News, sport, technology, health, science, business... mixed with the most clicked, most viewed, most shared global stories.
What you need to know, what you want to know - all in a minute.