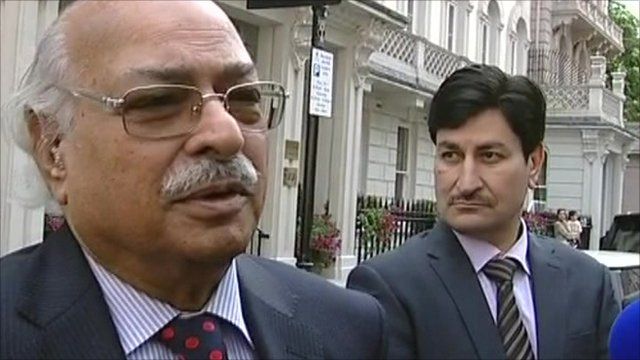 Video
High Commissioner: 'Pakistan cricketers have been set up'
Pakistan's High Commissioner in London has insisted that the three players suspected of involvement in a betting scam are innocent.
Wajid Hasan, who has interviewed the three men, alleged that they had been set up, saying that the video evidence could have been filmed after the alleged 'no balls'.
A spokeswoman for the newspaper involved said: "The News of the World refuses to respond to such ludicrous allegations".
The BBC understands both the Metropolitan Police and the International Cricket Council are treating the News Of the World video as authentic.
The BBC also understands that claims from the Pakistan High Commissioner that the video was faked will not form part of the three cricketers' defence.