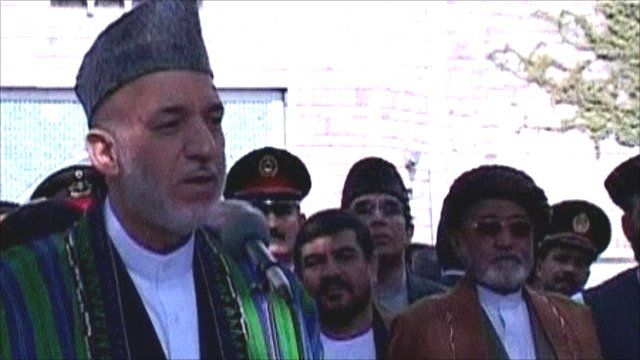 Video
Leaders warn against Koran burning plan by US pastor
Thousands of protesters have held anti-American rallies in provinces across Afghanistan over plans by a US church to burn copies of the Koran.
President Hamid Karzai said the Florida church's plan, now on hold, had been an insult to Islam's followers.
President Susilo Bambang Yudhoyono of Indonesia also spoke out, urging the US goverment to take steps to prevent the act taking place.
Go to next video: Why Koran burning was put 'on hold'