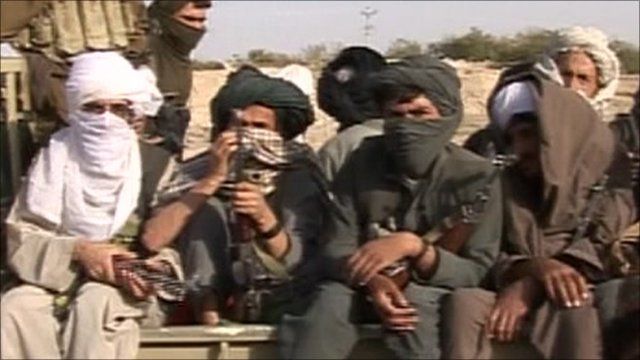 Video
Karzai aide blames British for Taliban impostor
President Hamid Karzai's chief of staff has said British authorities brought a fake Taliban commander into sensitive meetings with the Afghan government.
The British embassy refused to confirm or deny the remarks, made in an interview with the Washington Post.
A man described as Mullah Mansour, a senior Taliban commander, was flown to Kabul for a meeting with President Karzai.
Now it is claimed he was really a Pakistani shopkeeper.
British government sources say the man was introduced to its agents by the Afghan security service and that the UK was merely helping to facilitate Afghan-to-Afghan negotiations.
Frank Gardner reports.
Go to next video: Kabul 'safer than Western cities'