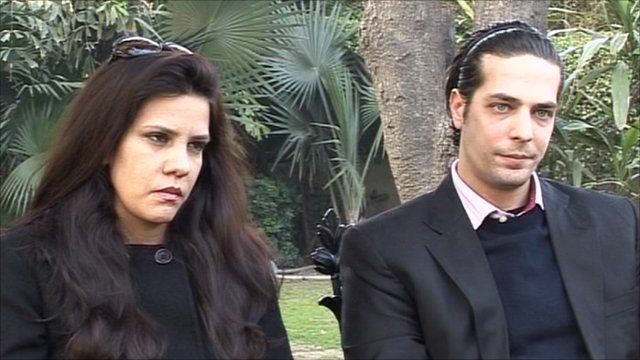 Video
Salman Taseer's children on father's killing in Pakistan
The bodyguard accused of shooting Pakistani governor Salman Taseer has confessed in court to the killing.
Malik Mumtaz Hussein Qadri told the Anti-Terrorism Court in Rawalpindi that he had acted alone in the attack.
The Governor is thought to have been killed for his support for a Christian woman, Asia Bibi, who was sentenced to death for blasphemy, but he had been an outspoken liberal voice on many issues.
Mr Taseer's children, Sara and Shehryar, told the BBC's Aleem Maqbool they knew their father's life was in danger.
Sara Taseer says Pakistan is a "frightening place" and her father's death was a message "to every liberal to shut up or be shot".
Go to next video: 'Shot dead by his own bodyguard'