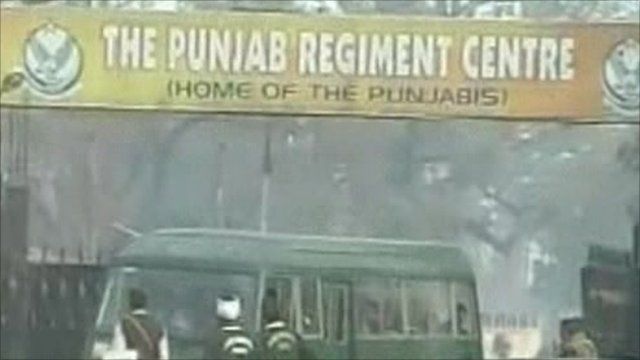 Video
Pakistan bomber was 'in school uniform'
At least 20 soldiers have been killed and several more injured by a suicide bomb attack at an army recruitment centre in north-west Pakistan.
The attack took place in the town of Mardan which is located some 60km (37 miles) north of Peshawar.
The military said 6kg of explosive were used in the explosion.
The BBC's Aleem Maqbool said the bomber was described as being in his teens and dressed in school uniform.