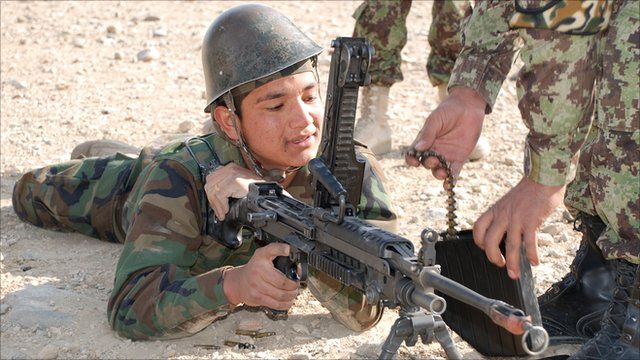 Video
Eight weeks to face the Taliban: Making a soldier
Between December 2010 and January 2011, BBC News followed the progress of four new recruits to the Afghan National Army.
All aged under 20, Mirajuddin, Mahmood, Farhad and Faizullah underwent an intensive eight week training programme at the Kabul Military Training Centre.
The aim is to turn them into professional soldiers ready to be deployed in the fight against the Taliban.
But is eight weeks enough time?
In this video, see some of the training the four recruits undergo - including how to fire a gun.