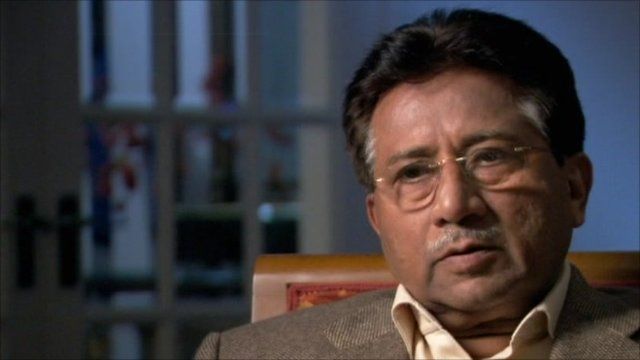 Video
Pervez Musharraf: UK 'gave torture tacit approval'
Former Pakistan President Pervez Musharraf has cast doubt on Britain's public stance that countries should not torture British citizens on its behalf.
He told the BBC's Peter Taylor that he was never told that was the policy and this may have been "tacit approval of whatever we were doing".
Former MI5 director general Elizabeth Manningham-Buller denied that "a blind eye had been turned."
Claims that Britain was complicit in the torture of terror suspects in other countries including Pakistan are to be examined by an independent investigation, expected to start within the next two months.