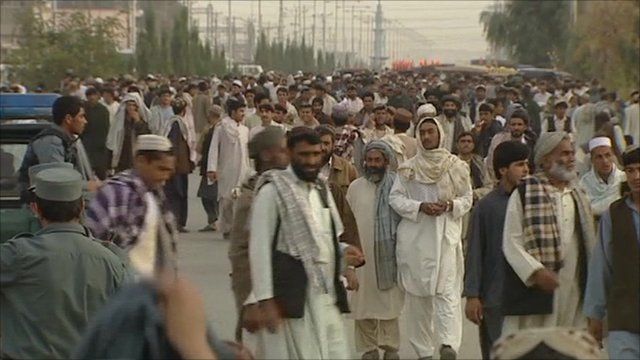 Video
Hamid Karzai names areas to be handed to Afghan forces
There has been another major step towards the withdrawal of British troops from Afghanistan.
It has been announced that Afghan forces will take control of security in Lashkar Gar in July.
The city, which is the capital of Helmand province, is one of seven areas to be handed over.
The hope is that it will pave the way for the withdrawal of foreign troops by the end of 2014.
Quentin Somerville reports from Lashkar Gar.
Go to next video: Recruits have eight weeks to face the Taliban