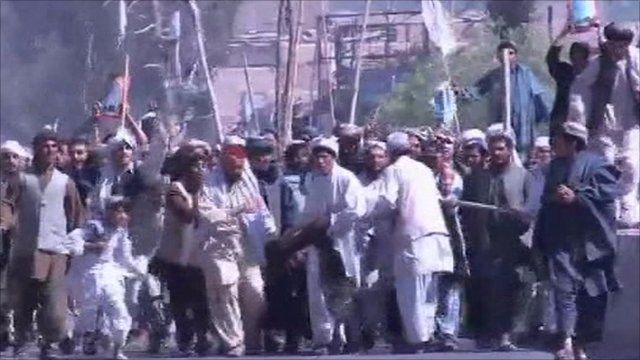 Video
Kandahar protest at Koran burning
At least nine people have been killed in the Afghan city of Kandahar during a demonstration against the burning of a Koran in the US, local authorities have said.
Hundreds of people took part in the protest.
On Friday, seven UN workers were killed after a protest over the same issue in in the northern city of Mazar-i Sharif.
The BBC's Paul Wood says the authorities blame the Taliban for the attacks.
Go to next video: UN staff killed in Afghan protest