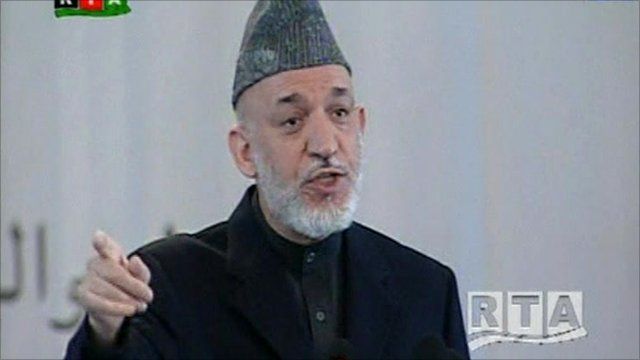 Video
Afghan president says Afghans suffered in hunt for Bin Laden
President Barack Obama says al-Qaeda leader Osama Bin Laden has been killed by US forces in Pakistan. Bin Laden was killed in a ground operation outside Islamabad based on US intelligence.
Bin Laden is believed to be the mastermind of the attacks on New York and Washington on 11 September 2001 and a number of others.
Welcoming the news, the Afghan president Hamid Karzai said he did not believe that other countries appreciated how much his people had suffered in the fight against terrorism.