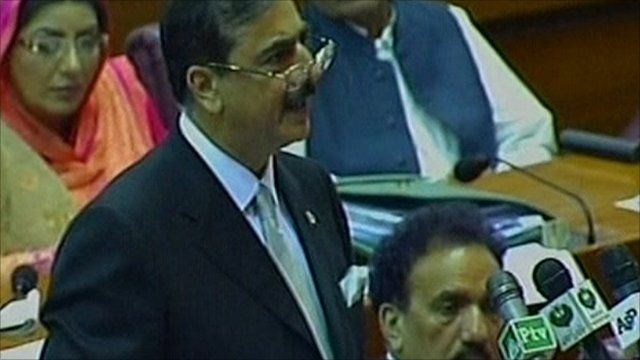 Video
Pakistan PM: 'We did not invite Bin Laden'
The Pakistan Prime Minister Yusuf Raza Gilani has addressed his parliament about the operation last week during which US forces killed Osama Bin Laden.
His briefing came amid questions about how the al-Qaeda leader was able to live apparently undetected in the town of Abbottabad near the capital.
He said Pakistan would not relent in the war against terror and said it was determined not to allow its soil to be used for terrorism.