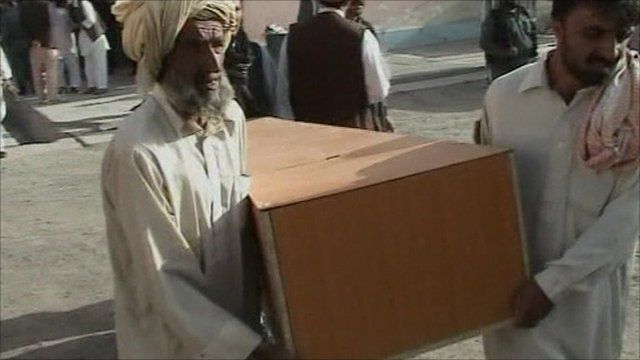 Video
Taliban kill Afghan road workers
At least 35 construction workers have been shot dead and 20 injured by Taliban insurgents in eastern Afghanistan, an official says.
Eight insurgents were also killed as guards returned fire during Wednesday night's ambush, a Paktia provincial spokesman told the BBC.
The attack took place in a mountainous district on the highway linking Paktia and Khost provinces.