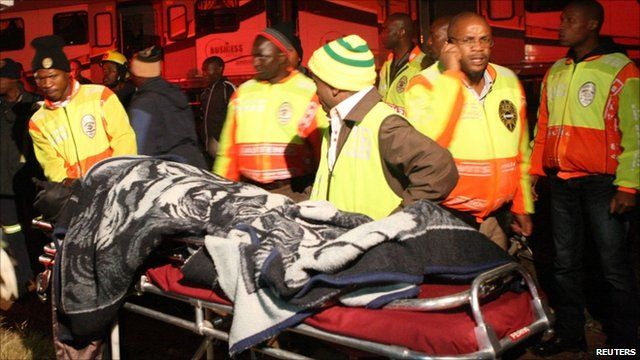 Video
Train crash injures hundreds in Soweto, Johannesburg
More than 850 people have been injured in a train crash during the evening rush hour in the South African township of Soweto in Johannesburg.
Witnesses said a commuter train hit a stationary train from behind and that the force threw some of the passengers through the windows.
Pictures showed casualties being treated at the scene by medics, some of them tended to by torchlight.
Go to next video: German train crash leaves at least 10 dead