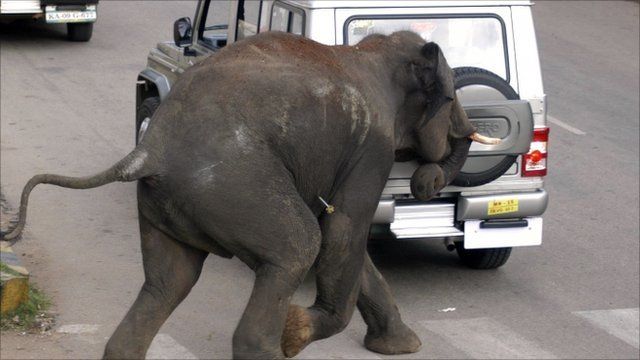 Video
Elephant rampage causes terror in Indian city
Two elephants went on the rampage in the Indian city of Mysore, in the state of Karnataka killing at least one person.
Officials say the animals walked into the city from a nearby forest, leaving residents running for their lives.
Forest rangers and officials from Mysore Zoo later captured and tranquilised the animals.
They say the elephants will be released back into the wild.
Go to next video: Circus elephants help tornado city