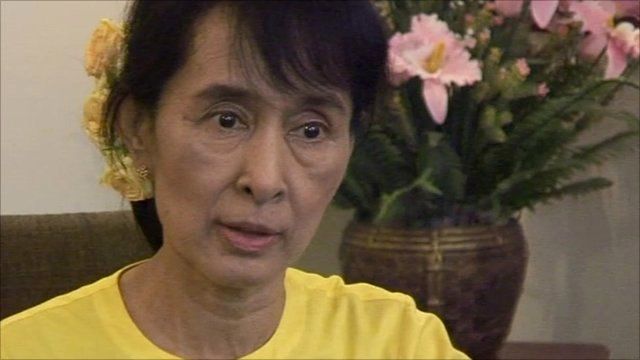 Video
Aung San Suu Kyi: 'Burma campaign like Arab Spring'
Aung San Suu Kyi has likened her long-running campaign for democracy in Burma to the uprisings in the Middle East.
The Nobel prize winner made the comparison in the first of her Reith Lectures for the BBC, which were secretly filmed in Burma at the beginning of June. The lecture was played to an audience at BBC Broadcasting House, on Monday, 20 June and she spoke to the audience via a satellite link from Rangoon.
John Simpson reports from Rangoon.
Aung San Suu Kyi's Reith lectures will be broadcast on BBC Radio 4 and the BBC World Service on Tuesday, 28 June and 5 July. They will also be available for download via the programme podcast.