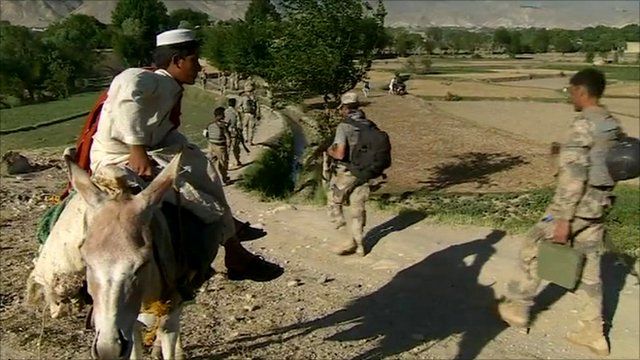 Video
Afghans 'nervous' about foreign troop exit
President Hamid Karzai has welcomed President Barack Obama's decision to start withdrawing his troops this year. Mr Karzai says his people are ready to trust their own troops, echoing Mr Obama's assessment. But there are many who will disagree with that, not least among America's military chiefs.
Nato is expected to handover all security operations in Afghanistan in 2014, but only if Afghan forces are ready to take over. But many Afghan citizens are concerned about what a large scale troop withdrawal would mean for security levels.
The BBC's correspondent in the Afghan capital Kabul, Paul Wood, sent in this report.