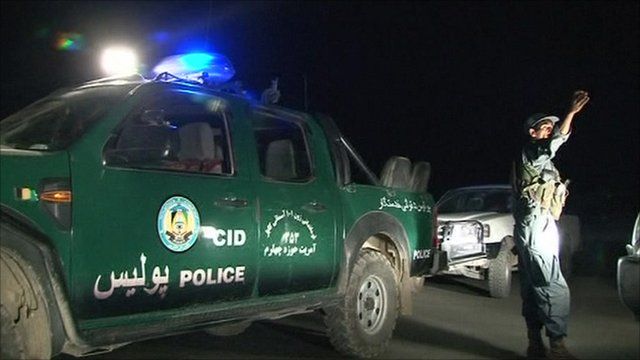 Video
Afghan security 'responded well' to Kabul hotel attack
At least seven people are reported to have been killed after a top hotel in the Afghan capital, Kabul, came under attack by gunmen and suicide bombers.
An official said three bombers had blown themselves up at the Intercontinental Hotel and another had been shot dead.
Nato-led International Security Assistance Force (Isaf) Joint Command's Major Tim James told BBC News that the Afghan national security forces had responded "incredibly well" to the attack.