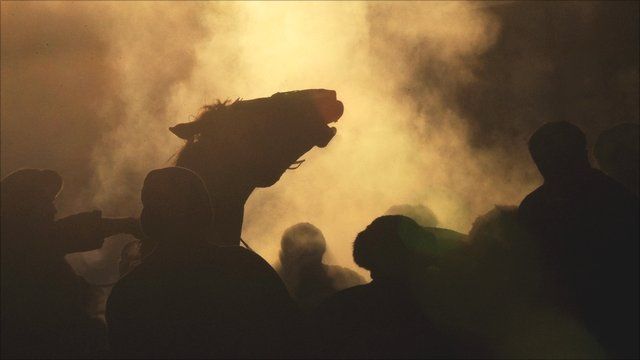 Video
Why 'goat grabbing' is Afghanistan's wildest game
Lyse Doucet finds out more about Buzkashi or "goat grabbing" - Afghanistan's national game.
The sport involves riders on horseback competing to grab the carcass of a headless goat, and gallop clear of the others to drop it in a chalked circle. It has been played on Afghanistan's northern steppe for centuries.
Regarded as the world's wildest game, the sport is not for the faint hearted.
Lyse Doucet presents Afghanistan: The Unknown Country on BBC Two, Wednesday 6 July at 2100 BST