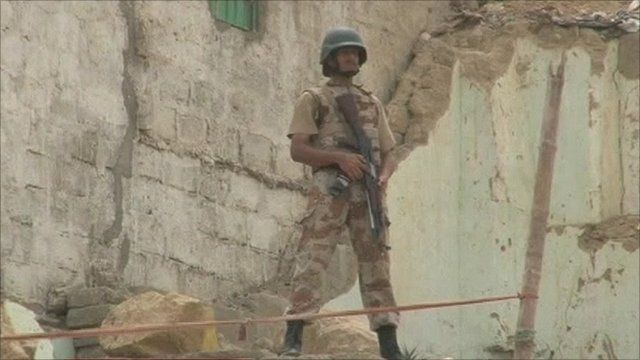 Video
Pakistan security forces take control of Karachi
Security forces in Pakistan have taken control of parts of its largest city, Karachi, where at least 100 people have been shot dead this week.
For the first time since violence started on Tuesday, paramilitary troops and police commandos are patrolling the city's western neighbourhoods.
On Friday police were ordered to shoot on sight anyone involved in violence.
Ambulances and armoured vehicles have been evacuating families trapped inside their homes for days.
Daniel Griffiths reports.
Go to next video: Karachi violence 'kills 39' in three days