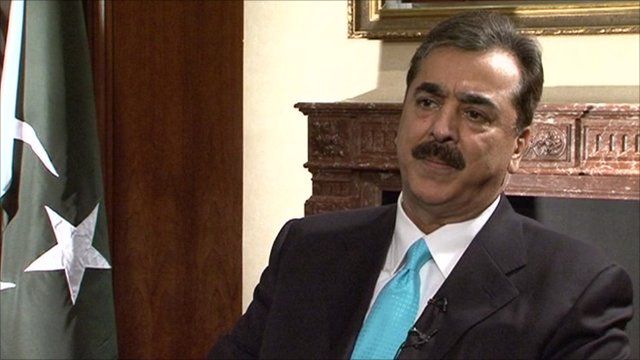 Video
Pakistan and US tensions over Osama Bin Laden raid
In Washington, the Foreign Affairs Committee of the House of Representatives has called for more cuts to US aid for Pakistan.
It follows mounting concern in Washington over relations with Islamabad since Osama Bin Laden was killed by US forces in May.
Speaking in London, Pakistani Prime Minister, Yousuf Raza Gilani, told the BBC's Nick Gowing there was no reason for the US not to share information with Pakistan ahead of the raid in Abbottabad.
Go to next video: Pakistan Taliban 'police killing' video