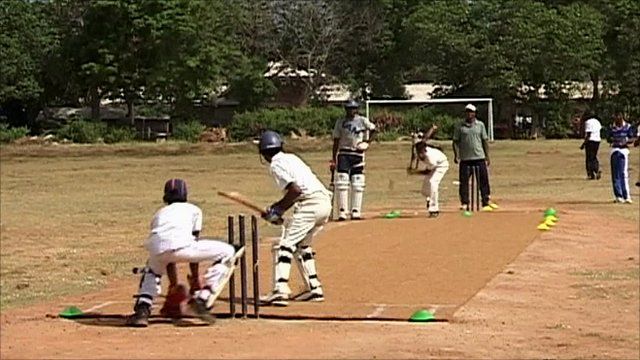 Video
Cricket coaching gives fresh hope to Tamil boys
In Kilinochchi in northern Sri Lanka, an area recovering from the ravages of the civil war, a former national team player is scouting for cricket talent and hoping that the game can once more be a unifying activity for the country.
Ravindra Pushpakumara is the first international player to give coaching in this part of the island, the former heartland of the Tamil Tiger separatist movement.
Charles Haviland spoke to one of the young men taking part in the training sessions, an aspiring batsman called Edin.
Go to next video: Hindu self-pain ritual in Sri Lanka