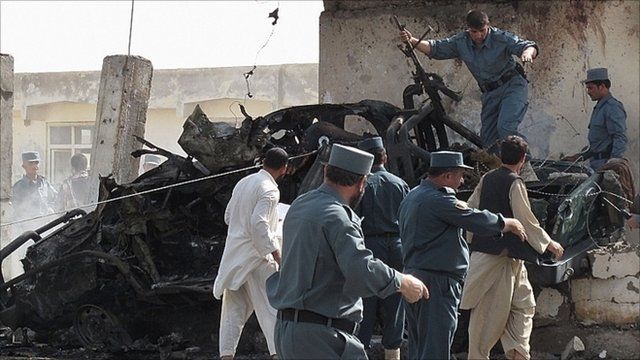 Video
Suicide attack kills 11 in Helmand
A child and 10 policemen have been killed in a suicide attack in the city of Lashkar Gah, the capital of Afghanistan's Helmand province, officials say.
The Taliban has claimed responsibility for the attack, outside the gates of the city's police headquarters, in which 12 more people were injured.
Responsibility for Lashkar Gah was recently handed to Afghan forces as part of a plan to return all security to local forces by the end of 2014.
Go to next video: Petraeus on Afghanistan progress