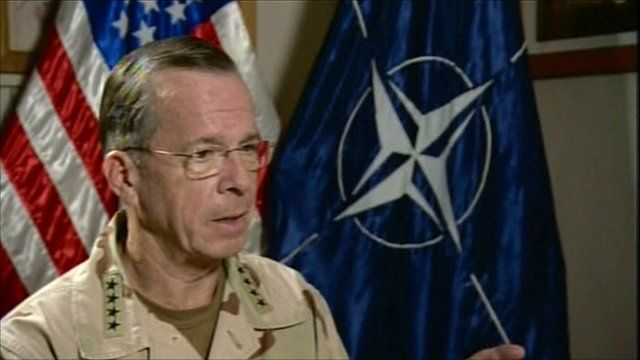 Video
Afghanistan security 'progressing' - US Admiral Mullen
Security in Afghanistan has "made progress" in the last year according to the most senior US military commander.
Admiral Mike Mullen has been touring parts of the country to speak to troops stationed there.
He told the BBC's Lyse Doucet that ensuring the stability of both Afghanistan and Pakistan was key to completing his mission.
Go to next video: Petraeus on Afghanistan progress