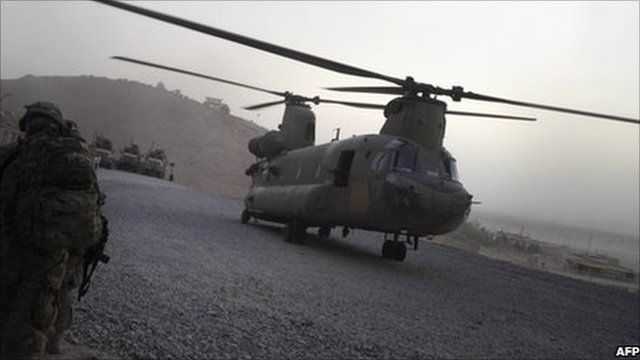 Video
US mourns Afghanistan helicopter crash Navy Seals
An investigation is under way in Afghanistan into the crash of a US Chinook helicopter which the Taliban claims to have shot down.
The 38 troops who were killed included members of the elite Navy Seals unit.
The deaths are likely to increase the pressure on President Barack Obama over his Afghanistan policy.
Andrew North reports from Washington.
Go to next video: Search of US Chinook wreckage begins