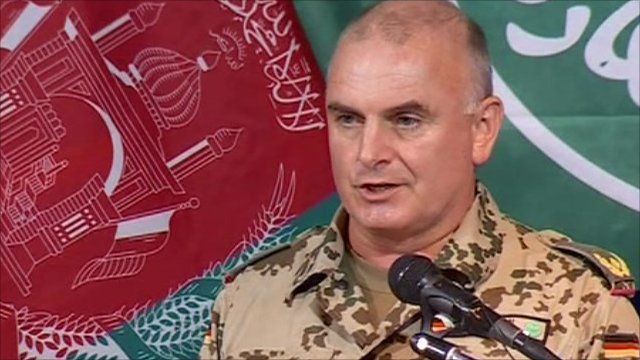 Video
Afghanistan helicopter crash: Cause still unknown says Isaf
The US military is still trying to confirm whether insurgent fire brought down a helicopter in Afghanistan with the loss of 38 people, most of them Americans.
The dead included Navy Seals, Afghan commandos, US Air Force personnel, a dog handler, the Chinook crew and a civilian interpreter.
The 30 US deaths are the largest single American loss of life in the conflict.
Brigadier General Carsten Jacobsen, senior Nato spokesman of the International Security Assistance Force (Isaf), stressed that investigators were doing everything possible to identify the cause of the incident.