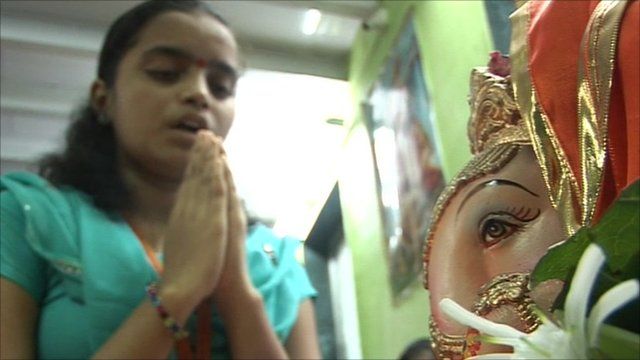 Video
India's shortage of priests leads to teenage recruits
Next month, hundreds of millions of people across India will celebrate the festival of the Hindu God, Ganesha.
For eleven days, they will pray to small models of the deity in their homes and many households will be looking for Hindu priests to lead the prayers.
But in Mumbai, an acute shortage of priests had led to recruiting among the younger generation.
According to one estimate, there are barely 3,500 priests in the city when it needs at least eight times the number.
Nidhi Dutt explains.