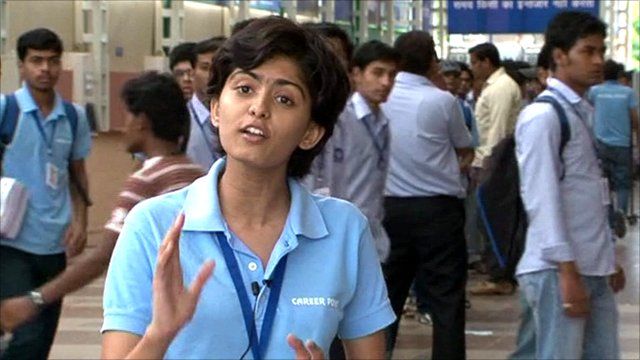 Video
'No Facebook or phone - and sleep less' - Indian student on making sacrifices
As India's economy booms, so getting into a top university has become harder than ever. With demand massively outstripping supply, one elite college has even set 100% as the pass mark for its entrance exam.
The search for perfection has resulted in a mushrooming in the number of private colleges offering coaching lessons for pupils who need extra help. Many parents now choose to send their children to crammers for up to two years to get them ready for the exams.
Some of the best known of these are in the same small city, Kota, in the western state of Rajasthan, which now hosts up to 80,000 students a year. 18 year old Surabhi Roy is studying at the Career Point college in Kota.
Here she explains the sacrifices she has had to make to succeed.