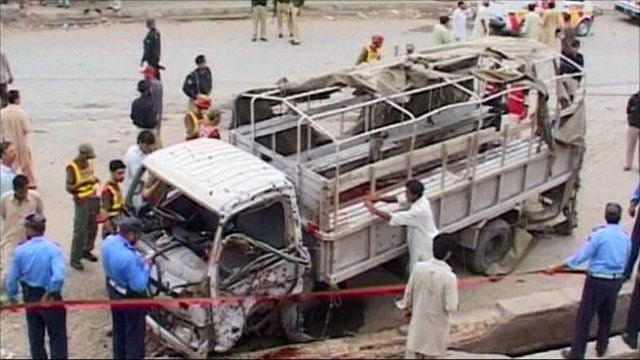 Video
Twin bombs kill seven in Pakistan's city of Peshawar
At least seven people have been killed in twin bombings in the north-western Pakistani city of Peshawar, police say.
In the first incident, four police officers and a child were killed when a remote-controlled bomb exploded near a police vehicle in the Lahori Gate area.
Later, a woman suicide bomber killed herself and another woman, possibly her companion, by detonating her jacket.
She was trying to target the police checkpoint about 400m from the spot where the police vehicle was hit.
Aleem Maqbool reports.