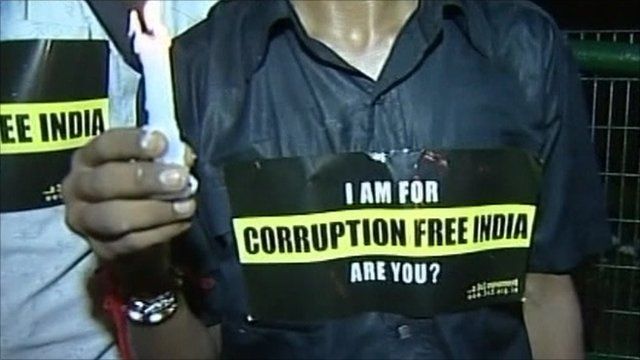 Video
Vigil for India activist Anna Hazare outside Delhi jail
India's anti-corruption crusader Anna Hazare has spent a night in Tihar jail in the capital, Delhi, despite a government decision to free him.
Mr Hazare was arrested on Tuesday morning, hours before beginning a hunger strike against a proposed new anti-corruption law.
An aide said he would leave prison only if he was given permission to continue his fast at a city park.
Hundreds of his supporters have kept an overnight vigil outside the jail.
Mark Dummett in Delhi said that the government seems unsure how to respond to the situation.
Go to next video: India protests seek end to corruption