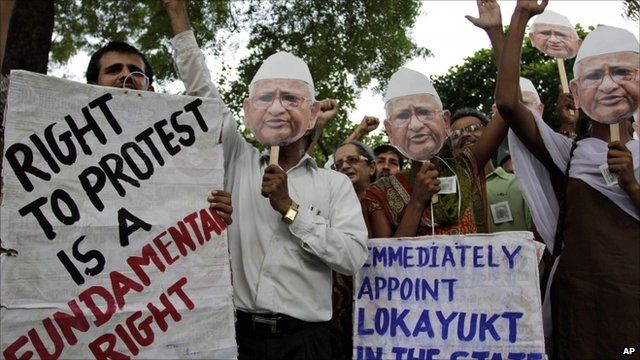 Video
Indian PM criticises Anna Hazare's hunger strike
The Indian prime minister has said the actions of anti-corruption campaigner Anna Hazare are "totally misconceived".
Mr Hazare, who is 74, has said he will remain on hunger strike in Delhi's Tihar jail despite an offer from the authorities to release him.
He says he will stay there until the government allows him to resume a public protest demanding an overhaul of anti-corruption laws.
Mark Dummett reports from Delhi.