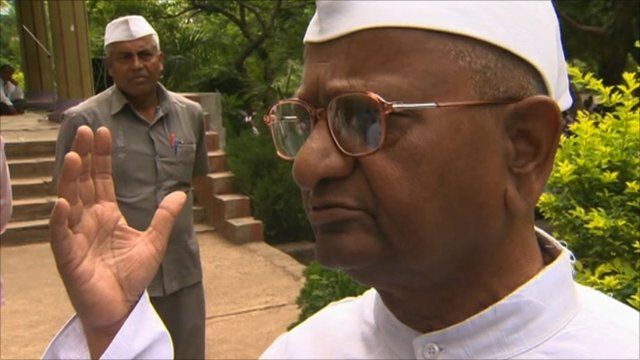 Video
Indian activist agrees fasting offer
Jailed Indian anti-corruption activist Anna Hazare has delayed his fast for a day as the site where he will hold his public protest is not ready.
Mr Hazare will leave prison on Friday to start his fast.
The Indian government was forced to let it to go ahead after widespread demonstrations in favour of the veteran campaigner.
The news of the deal was greeted with cheers by hundreds of his supporters who have been maintaining a vigil outside the prison in Delhi where he is being held, as Mark Dummett reports.
Go to next video: Scrum as Indian activist detained