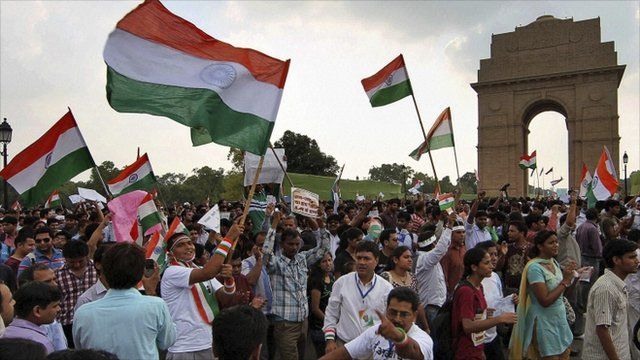 Video
Supporters await release of India activist Anna Hazare
Detained Indian anti-corruption activist Anna Hazare has agreed to a police offer which will permit him to go on hunger strike in a park for 15 days, according to his aide.
Mr Hazare had previously vowed to remain in custody in Delhi unless he was permitted to carry out the protest, which triggered his arrest on Tuesday.
The BBC's Mark Dummett in Delhi said that Mr Hazare had scored a "definite victory" and that pressure was mounting on the government.
Mr Hazare's detention has sparked mass demonstrations in many parts of India, with thousands of his supporters taking to the streets to demand his release.
Go to next video: Scrum as Indian activist detained