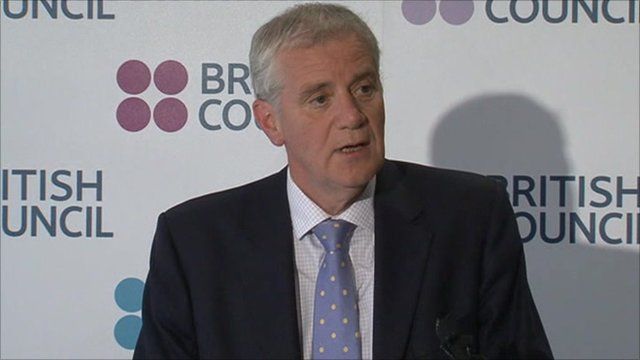 Video
British Council condemns Kabul attack
An eight-hour attack on the British Council building in Kabul has ended, with all the Taliban insurgents killed.
The attackers killed at least 10 people including Afghan policemen before they were shot.
Three people, including two female British teachers, hid in a saferoom while the attack took place.
The fighters gained access to the compound by destroying the outer wall with a car bomb.
The chief executive of the British Council, Martin Davidson, praised the guards who protected the civilians.