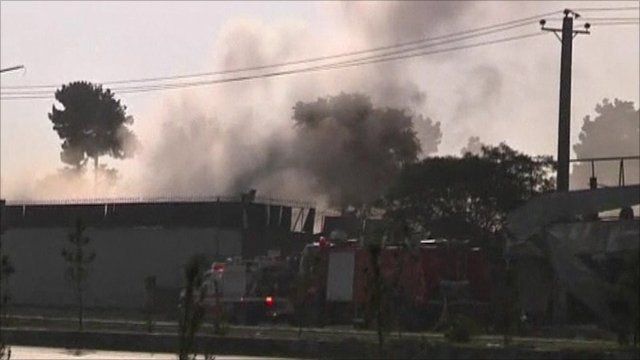 Video
Attack on British Council compound in Kabul kills nine
Gunmen have stormed the British Council office in the Afghan capital, Kabul, killing at least nine people and taking over the compound for hours.
A suicide car bomb destroyed the compound wall and a number of heavily armed men forced their way inside.
The UK Foreign Office has condemned the attack, and said all British citizens had safely been removed from the building.
Nick Childs reports.