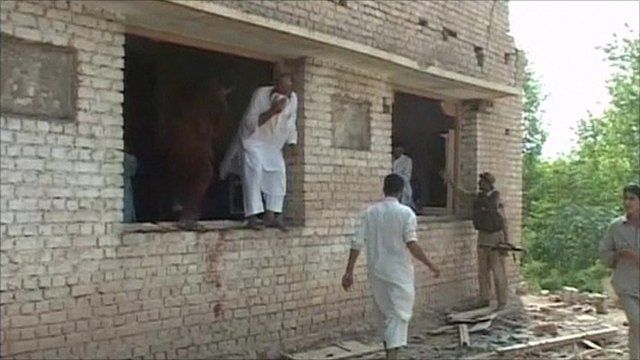 Video
Suspected suicide bomber kills dozens at Pakistan mosque
At least 40 people are reported to have died in a suspected suicide attack at a mosque in Pakistan.
The blast happened when hundreds of people had gathered for Friday prayers at the mosque in Ghundi village, near the town of Jamrud in the north-west Khyber tribal district.
Dozens of people were also injured, with more deaths feared.
Taliban and al-Qaeda militants are active in the restive tribal region along the Afghan border.
David Loyn reports.