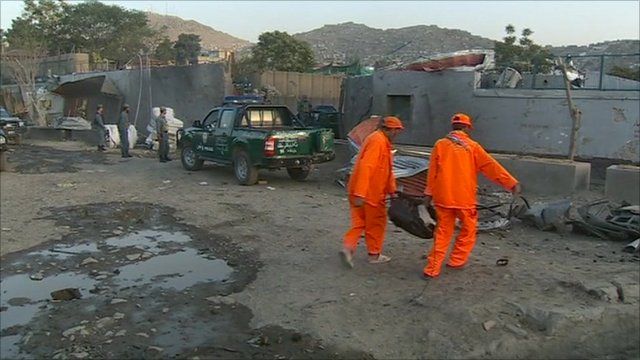 Video
Kabul gun attack kills twelve at British Council offices
Gunmen have stormed the British Council office in the Afghan capital, Kabul, killing at least 12 people and taking over the compound for hours.
A suicide car bomb destroyed the compound wall and a number of heavily armed men forced their way inside.
After several hours of gunfire and blasts, the UK's ambassador in Kabul said all the gunmen had been killed.
The dead include a number of Afghan policemen and guards, and a soldier from New Zealand. No British nationals were injured.
The BBC's Quentin Somerville reports.