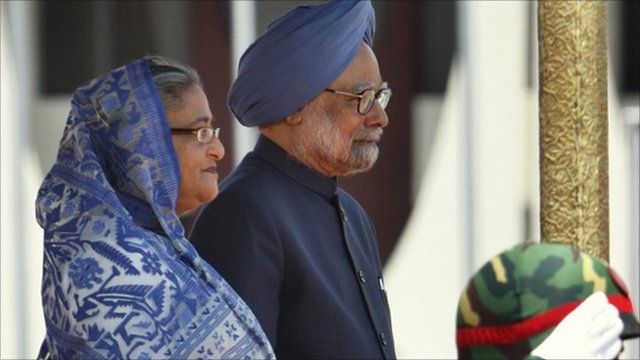 Video
India PM makes historic visit to Bangladesh
The Indian Prime Minister, Manmohan Singh, has arrived Bangladesh where the two countries are expected to sign key border and trade agreements.
It is the first bilateral visit by an Indian prime minister to Bangladesh in 12 years.
The BBC's Anbarasan Ethirajan said the visit is also seen as an attempt by Delhi to reinforce its regional ties as it is wary of growing Chinese influence in its neighbourhood.
Go to next video: Indian ministers reveal wealth