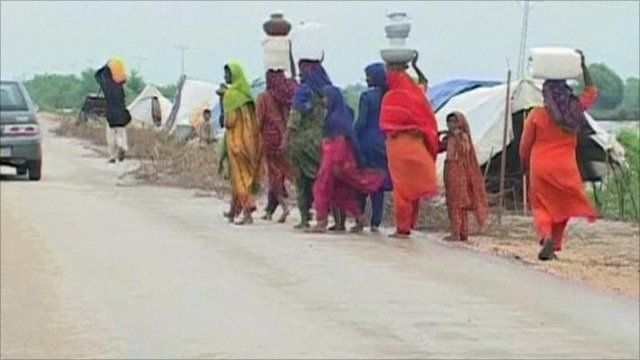 Video
Pakistan delcares 'calamity' flood zones
The Pakistani province of Sindh has declared five flood-hit districts to be "calamity areas" as they are short of food, housing and medical supplies.
Officials say that at least five million people have been affected by floods across the country, with thousands forced to leave their homes.
Rice, cotton and sugar cane crops have been destroyed with the worst of the flooding has hit the interior of Sindh.