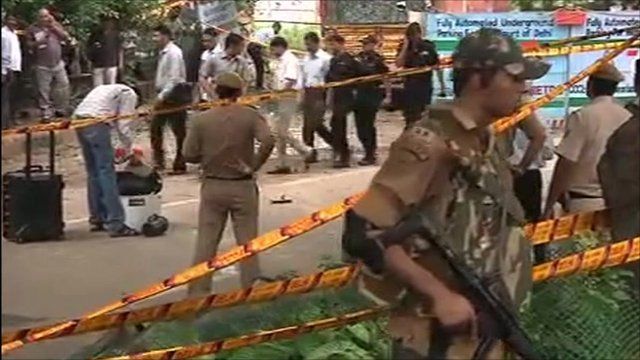 Video
India blast: Delhi court bomb 'was in a briefcase'
Ten people have been killed and 47 injured in an explosion outside the high court in the Indian capital, Delhi, according to local officials.
The blast took place outside one of the main gates leading to the reception of the busy building.
It was caused by "at least a medium-intensity bomb" and may have been placed in a bag, briefcase or suitcase, home ministry officials said.
The BBC's Sanjoy Majumder said that the explosion happened in an area where a large number of people were gathered.