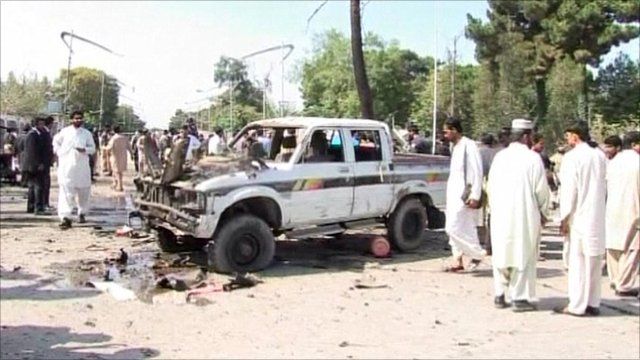 Video
Pakistan blasts: Was al-Qaeda behind Quetta attacks?
Suicide bombers have attacked the residence of a military official in the Pakistani city of Quetta, killing at least 20 people.
The first attacker detonated a car bomb, and a second militant blew himself up in the house of the city's Frontier Corps chief.
No group has said it carried out the attack but the BBC's Aleem Maqbool in Islamabad said that the attack came just days after authorities arrested a number of al-Qaeda operatives in Quetta.