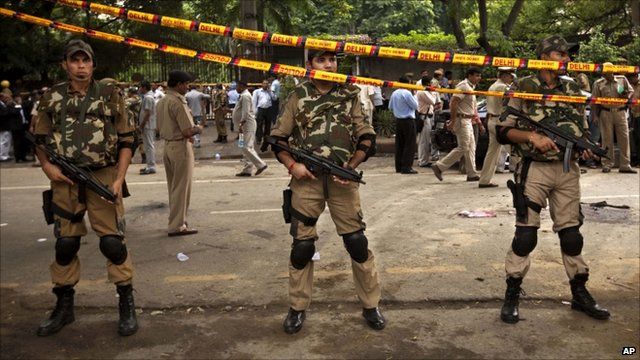 Video
Tight security at Delhi court blast site
A bomb outside the Indian High Court in the capital Delhi has killed 10 people and injured at least 47.
Prime Minister Manmohan Singh called it a "cowardly act of a terrorist nature".
Police said the bomb was apparently placed in a case near the first security checkpoint at the court, where people were queuing to get passes for the day's hearings.
The BBC's Mark Dummett visited the scene of the explosion and said questions would be asked about how such an incident could have happened despite tight security.