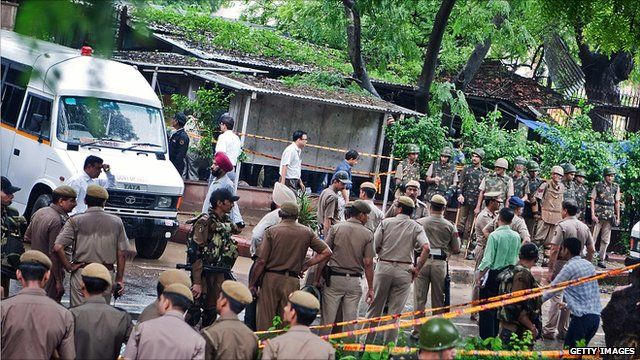 Video
India High Court bomb: eyewitness
Eleven people have been killed and over sixty injured in a bomb blast at the High Court in the Indian capital, Delhi.
The explosion happened at 10:27 local time (04:47 GMT) on Wednesday.
Officials have released photos of two suspects.
Rahul Gupta was among those caught up in the blast.
"I was not able to hear for two minutes - it was such a big noise," he told BBC World Service.