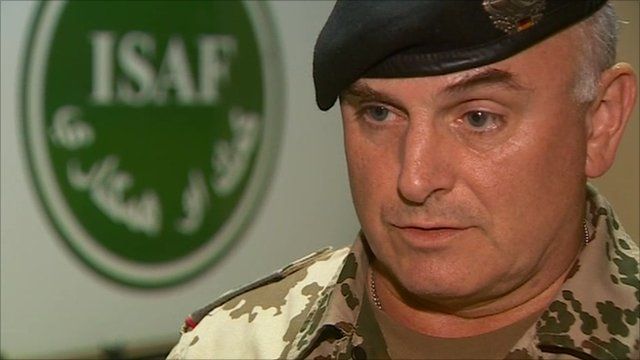 Video
Nato forces in Afghanistan killed BBC reporter
Nato forces in Afghanistan have admitted a BBC reporter killed in July was shot dead by a US soldier who mistakenly thought he was a suicide bomber.
An Isaf report on the incident said Pashto service journalist Ahmed Omed Khpulwak had taken refuge in a bathroom in his offices as troops responded to a militant attack in a town in southern Uruzgan province.
Brigadier General Carsten Jacobson said Mr Khpulwak was described by soldiers as "holding a gadget in his hands and reaching for something in his pocket", saying the objects could well have been his phone and press card.