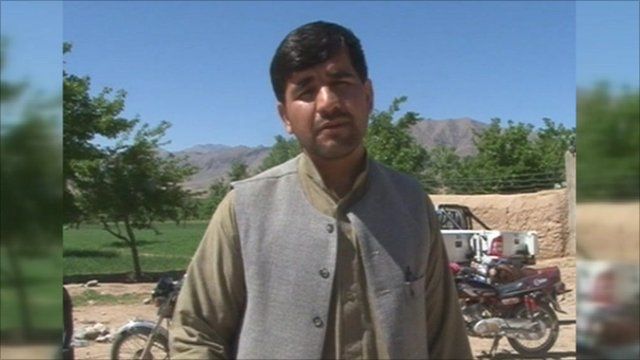 Video
US soldier shot BBC reporter in Afghanistan
Nato forces in Afghanistan say a BBC reporter killed in July was shot dead by a US soldier.
Ahmed Omed Khpulwak, who reported for the BBC's World Service, died during a suicide attack in Uruzgan Province.
Initial reports suggested he was killed by the Taliban but a Nato investigation now confirms that he was shot dead by an American who mistook him for a suicide bomber.
David Loyn reports.
Interviewees include: Jawid Khpulwak, brother; Brigadier Gen Carsten Jacobson, ISAF spokesman; Peter Horrocks, Director BBC Global News.
Go to next video: Nato forces killed BBC reporter