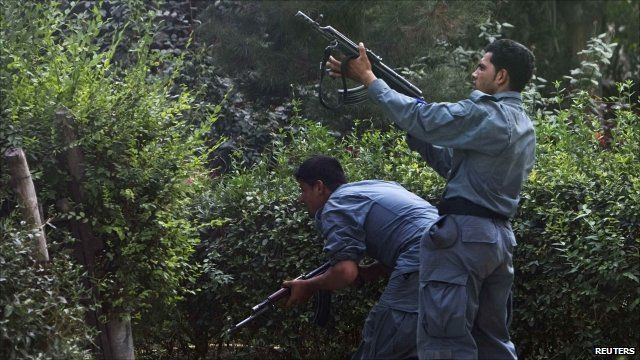 Video
Clinton: Afghan attackers will be 'dealt with'
Suicide bomb and gun attacks have hit central Kabul, with a string of blasts targeting the US embassy and at least one death reported in a suicide attack in the west of the Afghan capital.
Gunmen are holed up in a high-rise building overlooking the city centre, exchanging gunfire with police.
The Taliban has said it is behind the attacks.
Speaking in Washington, Secretary of State Hillary Clinton said that those responsible for the attacks would be "dealt with" and praised the "brave, dedicated" civilian staff that serve the US embassy in Kabul.
Go to next video: Taliban gun attack rocks Kabul